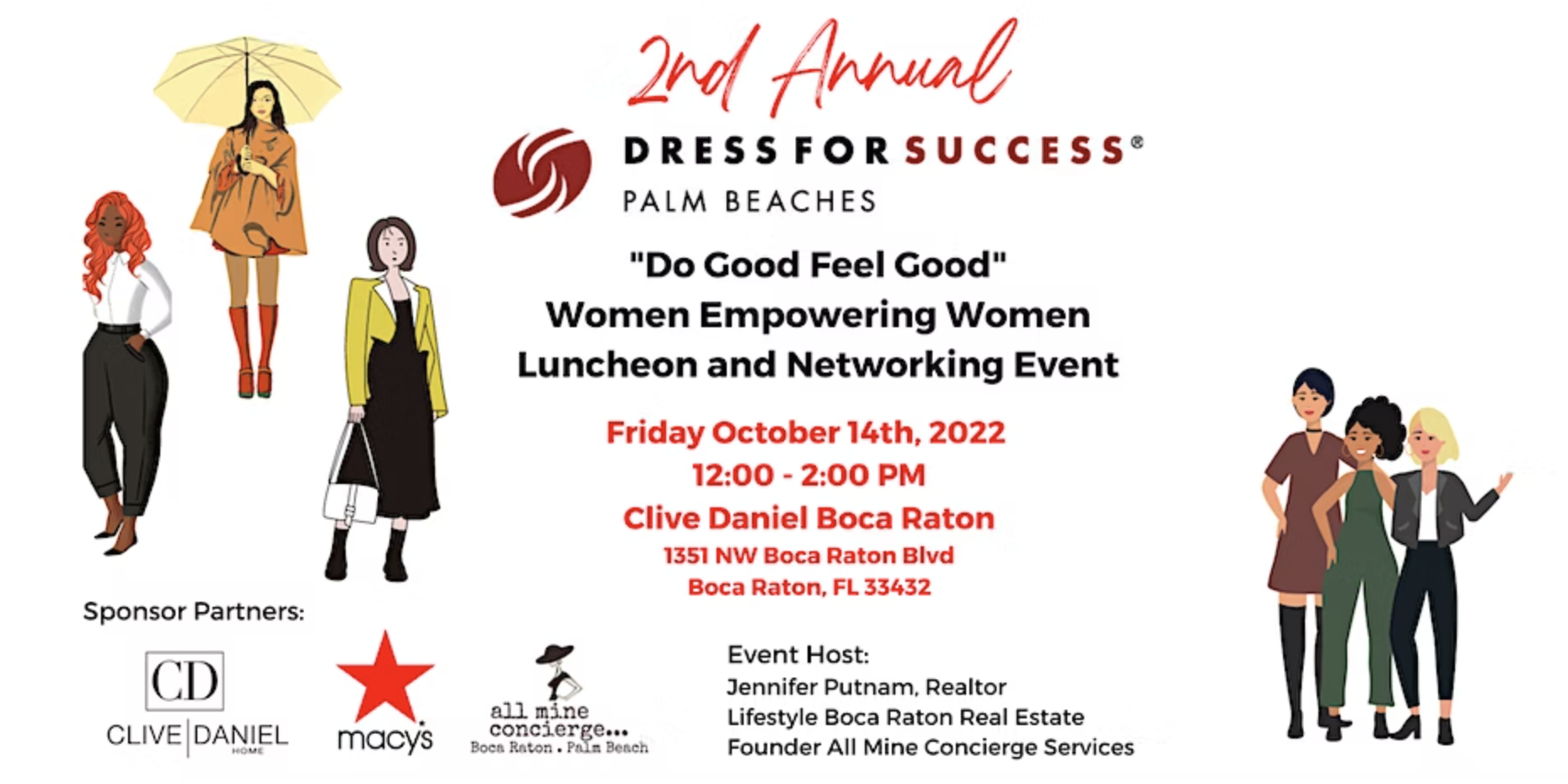 DO GOOD FEEL GOOD Luncheon to benefit Dress for Success Palm Beaches
Please join us for our 2nd Annual "Do Good Feel Good" luncheon and networking event in support of Dress for Success Palm Beaches. It's all about Women Empowering Women, with featured guest speaker, Jessica Del Vecchio, Economic Development Manager of the City of Boca Raton.
Macy's Boca Raton will providing style tips for the Fall and supplying swag bag for everyone who attends.
We will also be collecting donations for Dress for Success Palm Beaches on the day of the event. Dress for Success Palm Beaches is part of a global organization with nearly 150 affiliates in 25 countries. Since opening our doors in 2010, we have grown exponentially and have served over 5000 women in the Palm Beaches. With a poverty rate for women in our area that hovers near 20 percent, our services are requested regularly from over 100 partner referral agencies.
The attendee who brings the most pairs of shoes larger than a size 8 will win a $250 dollar Clive Daniel gift card.
Tickets are $35 per person and are available for purchase here.